Vivendum Ratio Solutions Center of excellence for professional development blends academic excellence with real-world expertise to create a transformative learning experience for organizations and individuals.
Our innovative center is committed to customizing a dynamic learning experience perfectly aligned to your organizations or individual goals and culture. We create highly engaging programs with a measurable impact.
Our training methodology aims to cover every area of 70%- 20%- 10% of sources necessary for successful learning.
70% – job related experiences
Job related tasks, customizes projects, pre-defined KPI's in combination with mentorship and coaching allows the participants practical implementation of the knowledge, skills and tools at their workplace and direct insight of the benefits and improvements in the work performance.
20% – interaction with other professionals 
Numerous case studies, credible researches and practical experiences combined with the opportunity to communicate and share experiences with peers from other professions and industries that are part of Vivendum's center of excellence, will allow the participants to gain the knowledge about insights and practical experiences from other industries and functions.
This knowledge will contribute to further development of their innovative and problem solving skills, and assist in practical implementation in their respective work environments.
10% – formal training
Vivendum's training center located in company HQ, is equipped with modern audio-visual equipment is a center where the participants will be trained and will receive theoretical knowledge from the developmental area according to the latest programs and trend in the respective area.
Following the development latest technologies and the learning opportunities from social media's, and the benefits they provide, to the participants in our programs we will provide better connectivity and mobility during the learning activities, possibilities for experience sharing in real time, together with opportunity for real time Q&A sessions , success stories sharing options, achievements etc.
We also employ various modern learning techniques as social media learning, digital learning, digital bit-size learning and other learning methods enabled by the new technologies.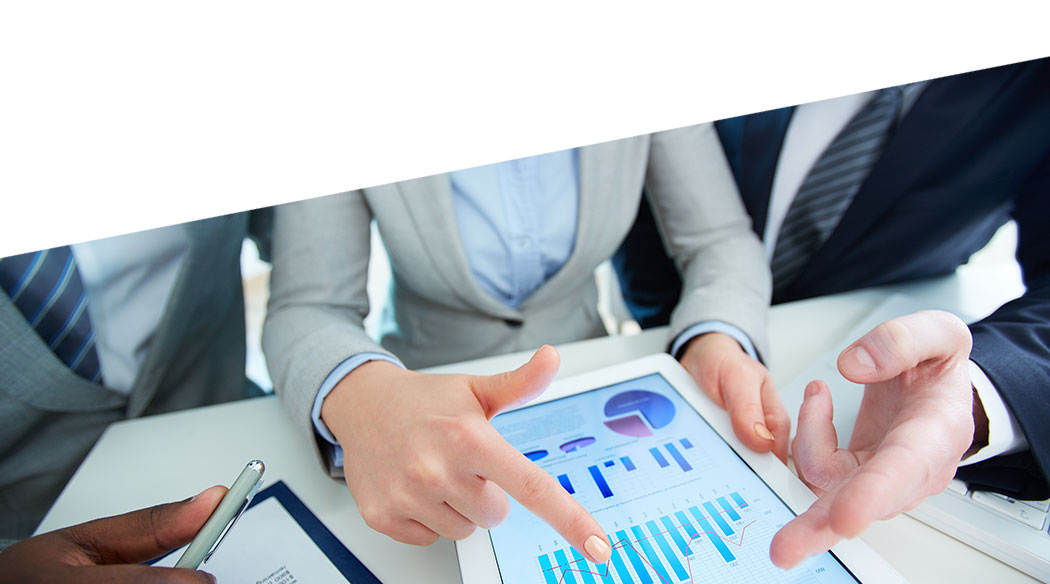 Leadership academy
Our practical leadership, management and business skills programs are designed for people in all business disciplines.
Developing the Strategic Manager
This program is designed for middle to senior managers, in order to provide the managers with theoretical knowledge and practical tools and techniques to think strategically and apply them to your business context.
For details, length, methodology please contact us @link
Essential People Skills for Line Managers
Our program for line management is suitable for newly appointed line managers, and those with experience who want to improve their effectiveness.
It will help you feel more confident in your ability to manage, encourage and inspire others.
This line management program is designed to help you understand and engage with what a line manager is supposed to do.
We'll demonstrate and help you practice tools and techniques that will give you more confidence in your ability to manage others.
For details, length, methodology please contact us @link
Developing Coaching Skills
The program is designed to apply to all types of coaching applications that coaches face, including coaching for performance, coaching for development as well as coaching for change and reinforcement.
More than ever before, today's organizations must respond to competitive pressures and challenging economic times.
They must learn to operate in more-effective ways, so leaders within these organizations must become partners and be willing to coach others to achieve the outcomes that are critical to the business' success. 
By expanding their knowledge base and building upon their existing capabilities, Vivendum Ratio Solutions coaching skills programhelps leaders empower their people and unleash the discretionary performance of their team members.
For details, length, methodology please contact us
The psychology of management
Success in management requires understanding the psychology that determines both individual attitudes and group behaviors. Great managers must be self aware and deeply empathetic, leveraging their team's attitudes, thoughts and beliefs to inspire their best work.
This program will introduce frameworks and principles that will allow you to explore your assumptions about others, had better understanding why people do what they do, and more effectively manage yourself and others.
Ideal for anyone with current or anticipated management responsibilities, this program will examine topics such as motivation, interpersonal dynamics, influence and persuasion, group decision making, organizational culture, and ethics and leadership.
For details, length, methodology please contact us @link.
Employment law for line managers
Staff management is a line responsibility. Getting it right – within the current legal environment – is immensely important for all organizations. Getting it wrong can be very damaging – both in the long and short term.
As managers take a more direct role in personnel issues, their need for practical, reliable employment law knowledge is more important than ever.
Being able to recognize, and solve, employee relations problems on the line can save your organization not only time and money, but also prevent unnecessary labor inspections, court proceedings and company's reputation.
For details, length, methodology please contact us @link.
HR for non HR managers
Any manager with responsibility for recruiting and managing staff requires an understanding of the basics of HR best practice in order get the best out of their team avoid employment legislation pitfalls.
This program provides practical knowledge and tools to enable managers to tackle basic HR issues themselves.
Through the trainer's expertise and practical knowledge, you will be able to define the key concepts associated human resources management and you will be able to:
Understand the importance of Human Resource Management to the organization

Appreciate the key functions associated with Human Resource Management

Implement a Human Resource Planning Process

Understand the importance of Recruitment and Selection

Detail the main types of Compensation and Benefits Systems

Implement an effective Performance Management Process

Understand the function of Training and Development and its importance to the organization
For details, length, methodology please contact us @link.
Main leadership Skills
Organizations need multifaceted leaders who can act on a broad vision, introduce change, engage the workforce, and sustain competitive advantage through effective leadership practices. Leaders are continually challenged to achieve these high expectations and perform beyond their current capabilities. To maximize their effectiveness and contribution to the organization, leaders need to be equipped with the most relevant knowledge, skills, and tools available today.
Vivendum Ratio Solutions program for Leadership Development provides efficient, proven learning solutions that help leaders at all levels of the business be more successful in fulfilling their leadership expectations and tackling tough challenges in the competitive business world. 
For details, length, methodology please contact us @link
Center of excellence for human resources development
Vivendum Ratio Solutions Center of excellence is professional development center for HR aims to become community and knowledge hub for HR professionals connected through learning experience that combines traditional learning methods with digital and mobile learning.
To meet with today's workplace challenges, HR must adapt, change and become agile
Digital transformation, the change in demographics (the elevated roles of Gen-Zers and millennials), global talent mobility, workforce shortage and issues like pay equity and inclusion are all redefining how companies operate.
To meet the challenge, HR professionals must change their mindset, continuously update their skills, and stay up to speed on business, technology, and workforce trends.
Vivendum Ratio Solutions center of excellence keeps HR professionals continuously updated with research-based, future-focused learning to solve the strategic business issues affecting the future of work.
For individuals entry level
This program is created for individuals at the entry level of HR function. The topics of the program covers the basics HR functions:
HR Strategy and planning

Labor laws

Sourcing, selection and recruitment

New hire orientation

Performance management systems

Salary systems and employee benefits

Employee training and development

Employee motivation and engagement

Talent management

HR technology
For schedule, details, length, methodology please contact us @link.
For HR teams
This program is created for HR teams and departments, who would like to strengthen specific function, introduce new function in their HR management practices or start HR transformation journey. Beside the topics that covers the basic HR function
HR Strategy and planning

People management fundamentals

Changing context of work

Organizational culture and behavior

Sourcing, selection and recruitment

New hire orientation and employee productivity

Performance management systems

Salary systems and employee benefits

Employee training and development

Employee motivation and engagement

Talent management

HR technology

HR analytics
For schedule, details, length, methodology please contact us @link.
We offer programs that tackles the most important issues facing HR as:
HR Tech workshop

People as competitive advantage

Redesign of performance management'

Employees wellbeing

The agile learning organization

People and employment data analytics

HR transformation to strategic and business partner
For schedule, details, length, methodology please contact us @link.
For HR community
Vivendum Ration Solutions center of excellence is also a professional network where HR and talent practitioners can connect, share, and collaborate with their peers across industries and geographies.
Using the center connectivity digital tool, the community allows all members to
Contribute ideas, content, and expertise

Showcase talents and achievements

Interact with HR and talent professionals outside your organization

Ask questions and get practical help from peers and experts
For schedule, details, length, methodology please contact us @link.
Mentoring and executive coaching
Businesses leaders regularly face stressful or challenging situations.
You may be facing demanding growth or profit improvement targets, changes in competitor or market conditions, internal cultural issues, or simply acknowledge that certain members of your senior team are stretched and would benefit from some direct support.
Businesses will often have ideas on how to address these issues however a Mentor or Executive Coach will bring experience and techniques to help develop the most effective and cost effective response for you and your business.
Our mentoring and executive coaching services attended for business owners, senior or line level individuals in organizations of all sizes and sectors. 
We understand that you are seeking high impact and practical support to help clarify and resolve business challenges and improve the performance of your key people; we provide this and thereby deliver tangible improvement for your organizations.
Our business executive coaching and mentoring service is tailored for our clients specific objectives, needs and requirements, and is delivered by  mentor/coach with a blend of both practical senior management experience, and mentoring and coaching expertise.
From experience, we find a combination of one-to-one meetings supported by telephone or video conversations, as and when required, to be the most effective business executive coaching and mentoring model.
All discussions are focused, and session notes and recommended actions are recorded, with progress reviewed at each session.
Our clients value sharing and exploring ideas in confidence, challenging and thought-provoking discussion, robust complementary thinking and our considered guidance based on relevant experience.
For more information please contact us @link
Open seminars
For individuals and companies Vivendum Ratio Solutions organizes open seminars for following areas of personal and professional development:
Time management

Communication skills

Stress management

Motivation and self-motivation

Change management

Emotional intelligence

Conflict management

Skills for effective feedback 

Building high performing teams

Contemporary management skills

Influence – basic skills for effective leadership

Supervising skills

Behavioral economy

Team management

Project management

Problem solving skills – Critical thinking

Problem solving skills : Basics of scientific thinking

Customer service

Sales skills
For schedule, details, length, methodology please contact us @link
Customized trainings
According to our clients training and development needs, Vivendum Ratio Solutions designs and delivers customized trainings.
For schedule, details, length, methodology please contact us @link
Needs assessment questionnaire